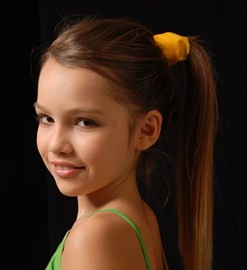 Played by What Famous Person:
Full Name: Jamie Marks
Gender: Female
Age(As of 2021): 10
Birthday: March 3rd, 2011
Hair: Chestnut, blondish
Skin: Pale
Eyes: Brown
Height: 4'6"
Weight: 68lbs
Body Composition: Small for her age in both weight and height, she looks a bit too young for a ten year old. Her hair is straight and long, and she has the typical healthy child build.
Place of Residence: Non-radioactive places.
Place of Birth: Pennsylvania
Known Relatives (primarily living, if a dead relative is important then list them): Parents and younger sister, all dead.
Group affiliation(if none put independent): Independent
Former Group affiliation: None
Nationality: American/Swedish
Religion/Philosophy: Christian
Occupation: student
Likes: Drawing, Singing, Holding Hands with people, physical games like tag
Dislikes: Shouting, Math, being alone for too long
Favorite Foods: Swedish Fish and Grilled Cheese
Favorite Drinks: anything sugary
Favorite Colors: Purple and Orange and Green
Hobbies: Drawing, gymnastics
Physical Features: Front teeth are a little crooked
Special Abilities: flexible
Positive Personality Traits: Clever, Trusting, Perceptive
Negative Personality Traits: Naïve, Easily Upset
Mental State: She believes in the Christian God, and is thus very confused why all the awful things around her is happening. With no one to explain it to her, she, as a child, has to deal with adult situations and her perspective of things could very well end up rather warped depending on the people around her. She is mute due to trauma, a possible PTSD sufferer.
Misc. Quirks: Doesn't speak (mute), communicates through hand gestures and drawing
Weapons of Choice: None
History: I think I'm going to create this as I go along. If I need one I'll add it, but for now N/A