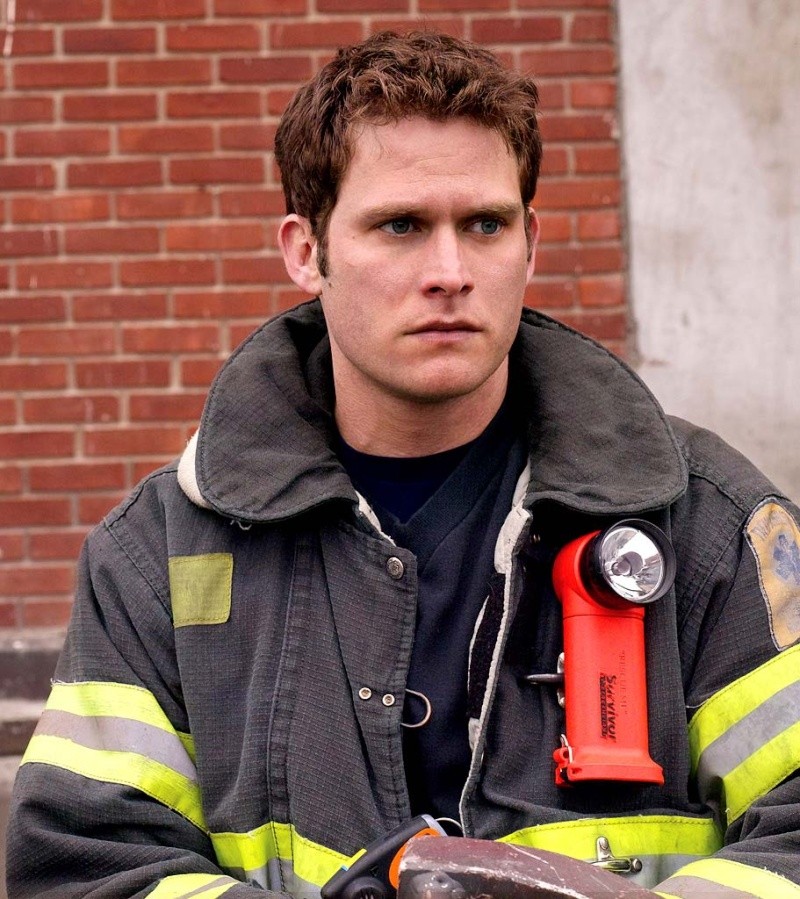 Played by What Famous Person: Steve Pasquale
Full Name: Connor L. Lovvorn
Gender: Male
Nicknames:Sometimes by Middle name, Luther
Age(As of 2021): 23
Birthday: November 16, 1998
Hair: Brown-Auburn
Skin: Caucasian
Eyes: Hazel
Height: 6'1
Weight: 175
Body Composition: Muscular, well conditioned
Place of Residence: Formerly Vancouver
Place of Birth: Detroit
Known Relatives (primarily living, if a dead relative is important then list them): None alive
other:
Group affiliation: independent
Former Group affiliation: West Vancouver Fire and Rescue Department
Nationality: Born U.S. Citizen but switched to a Canadian citizenship
Religion/Philosophy: N/A
Occupation: Fire Fighter
Likes: Cool weather, books, soccer, animals, and astronomy
Dislikes: city noise
Favorite Foods: Meats, sweet potato, and corns
Favorite Drinks: draft beers
Favorite Colors: Blue
Hobbies: backpacking and sketching
Physical Features: Several puncture scars near his right shoulder. Physically fit but dislikes running or jogging great distances
Special Abilities: None noticeable
Positive Personality Traits: Friendly and empathetic
Negative Personality Traits: Bad people skills
Mental State: Mainly unstable; paranoia and trouble to talking to people
Misc. Quirks: Can't say Irish Wristwatch
Weapons of Choice: Axe
History: Connor was born to a low income family in the downtown side of Detroit. Both his parents worked full time jobs mainly leaving him home alone or off at school. When he turned five his family moved up into Ontario, Canada to find new lives. While his parents settled down with new jobs, his father a lumberjack and his mother a secretary, Connor worked hard in school in hopes of finding a better life with college, which he saw as a gateway to endless possibilities. He eventually managed to get a full time scholarship for a college in Vancouver to study physics. While there he signed up to join the Vancouver fire department after discovering another beneficial scholarship by joining a civil service as well as for the pay; later though he found he was more interested in the actual work of helping people. After rigors training in search and rescue and physical training he became a part time firefighter while attending college classes. Once graduating he became a full time firefighter until he could find another college to work at.
When the bombs dropped in 2021, Vancouver was first to be hit by the massive fallout from the Korean explosion before Seattle and unlike the other city that mainly died, Vancouver exploded in panic. Eventually the island of Vancouver was completely cut off from the rest of the mainland due to the violence and conflict without anyone's knowledge of what was happening. Seventh months after the incident though boats began to leave the island with traumatized and sometimes violent people. Travelers to the island find a similar fate to Seattle but with scars of violence. The seas around the island had become toxic to fish, killing off their food source and no crops were found on the island. Some speculated how they got their food source but their lack of graves and bodies. Connor was one of these people that fled the island with other refugees. Once they hit the mainland a conflict between the refugees left several dead and the group disbanded. Connor went south in hopes of finding food by crossing the Canadian border into Washington. For the most part he was changed, unstable, and sporadic in his behavior due to what ever conflict happened on the dead island of Vancouver.
Theme Songs: